2013 National Alliance for Drug Endangered Children Conference
---
November 18-20, 2013
Oklahoma City, Oklahoma
Pictures from the 2013 Conference
2013 Collaborative Leadership Award Winners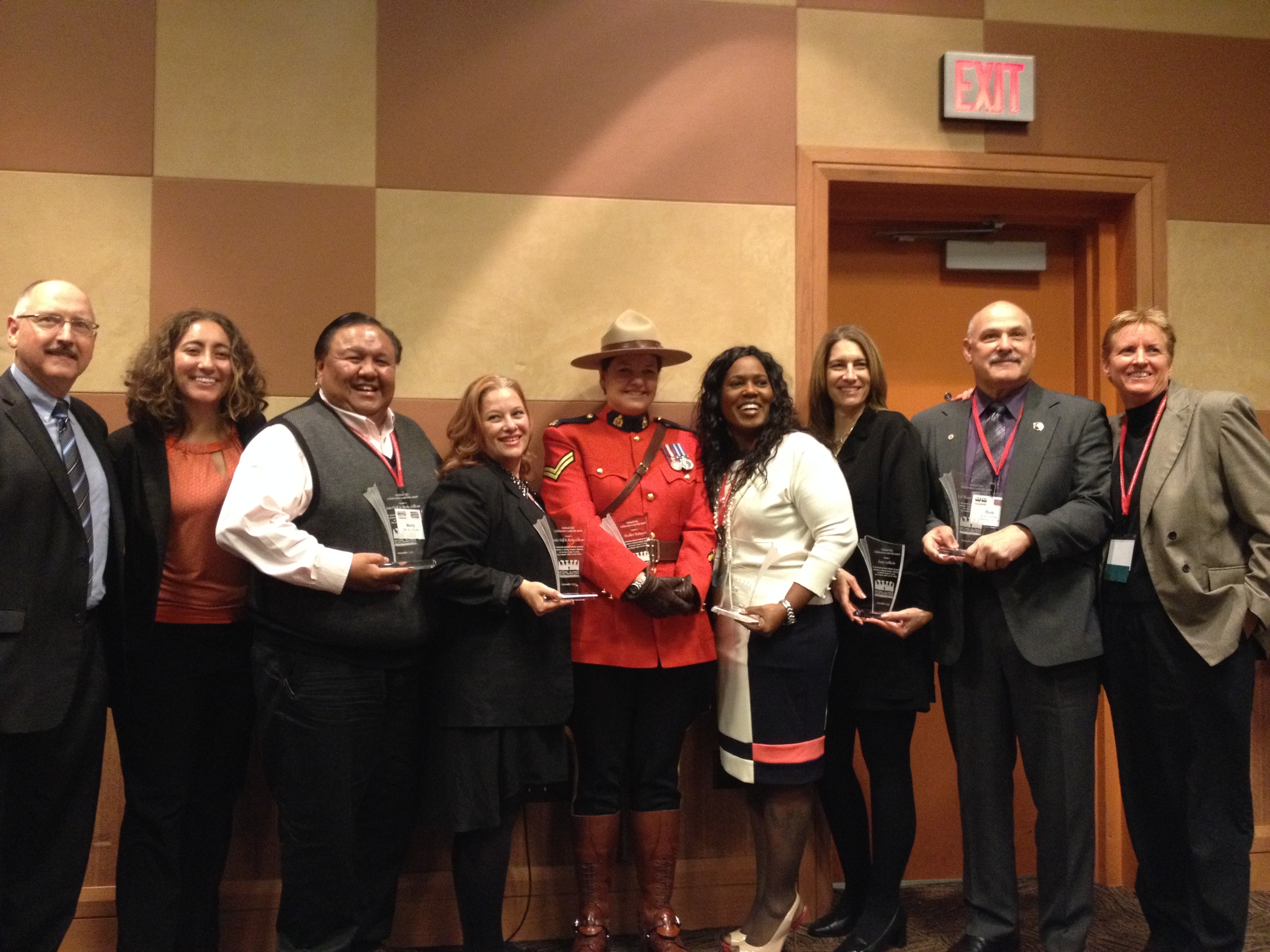 National DEC and Dept. of Justice representatives from Left to Right: Chuck Noerenberg and Nazmia Alqadi. Award Winners from Left to Right: Monty Williams, Amber Neff, Heather Dickinson, Vanessa Price, Sara Wilhelm, Dub Turner. National DEC Rep: Lori Moriarty.
The 2013 National DEC conference will be held in collaboration with the Oklahoma Bureau of Narcotics and their partners, the Oklahoma Center on Child Abuse and Neglect, and the Oklahoma Alliance for Drug Endangered Children.

We anticipate a nationwide representation of service providers and professionals, including child welfare providers, substance abuse treatment providers, juvenile and family court judges and attorneys, law enforcement, prosecutors, probation officers, prevention specialists, maternal and child health agencies, physicians, nurses, researchers and evaluators, educators, Tribal communities, community organizations serving youth, and children and adult mental health providers.